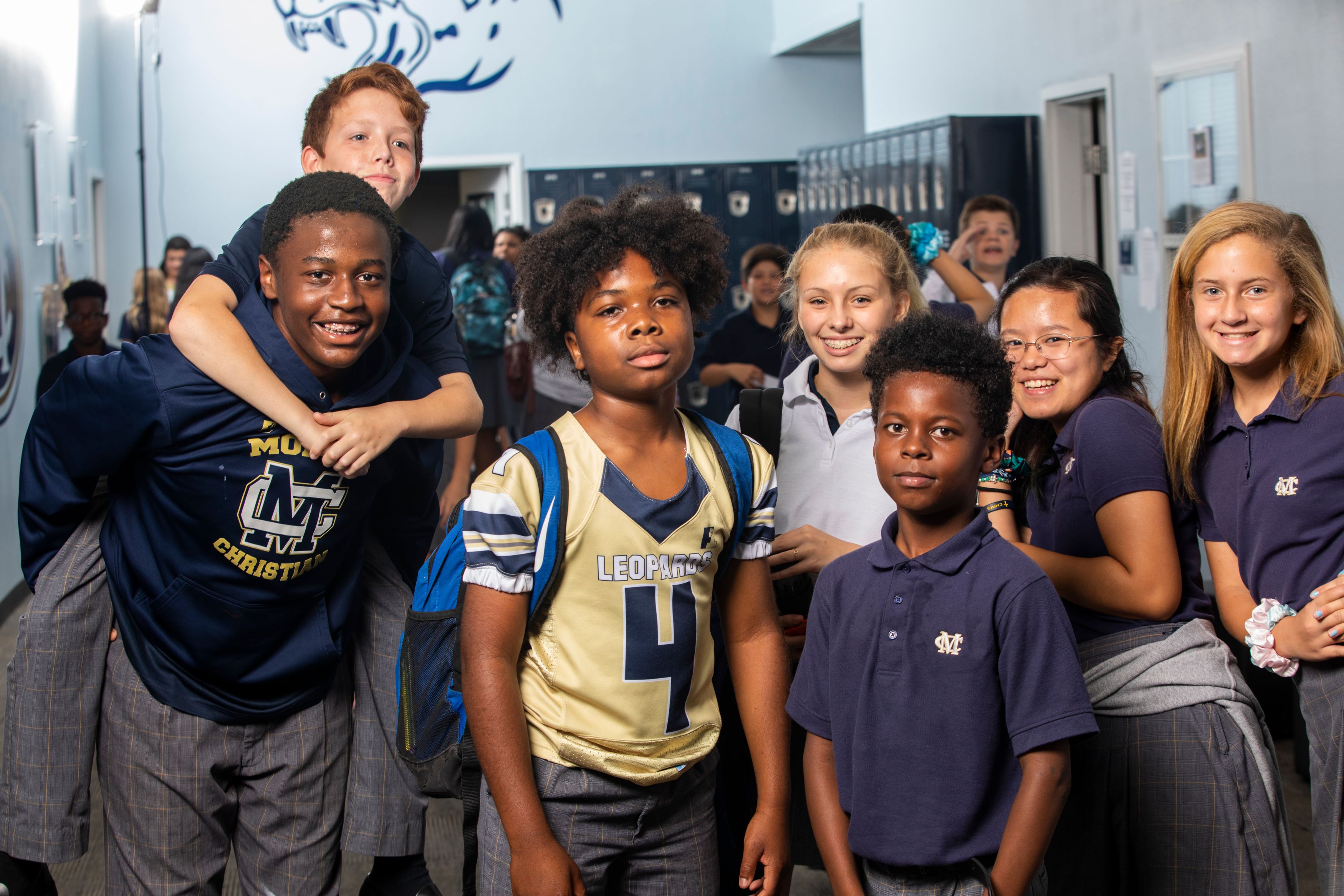 The middle school at Mobile Christian School is comprised of 6th-8th grades. Each grade has 3 sections with a maximum of 25 in each section. Our average class size in middle school is 20.
The middle school is a safe place where students are taught how to handle bullying through the ENGAGE anti-bullying curriculum being used in our Bible classes.
Middle school is a place where students are challenged academically and are being prepared for a college prep program. MCS offers many activities for students to participate in. Middle school at Mobile Christian School is a great place to be guided as students are trying to figure out who they are and where they fit in this world.
6th Grade 7th Grade 8th Grade
---
Bible 6 Bible 7 Bible 8
English 6 English 7 English
Modern U.S. History Civics/World Geography Ancient World History
Math 6 Math 7 or Pre-Algebra Pre-Algebra or H Algebra I
Science 6 Life Science Physical Science
Physical Education Physical Education Physical Education
Band OR Band OR Band OR
Skill Development Elective Skill Development Elective Skill Development Elective
Middle School Extra Curricular Opportunities: Band, Junior SGA, Junior National Honor Society (7-9), Key/Service Club, Fellowship of Christian Standards, Art Club, Spelling Bee, BEST (Robotics Program)
Athletics: Middle school students at MCS have the opportunity to participate in interscholastic sports beginning in the 7th grade. Sports offered to boys include Football, Cross Country, Basketball, Baseball, Track, Golf and Soccer. Sports offered to the girls include Cross Country, Volleyball, Basketball, Softball, Track, Golf, Cheerleading, and Soccer.
**Click the links on your right to navigate through the middle school webpages.
"…whatever you do, do it all for the glory of God."
– 1 Corinthians 10:31