PreSchool Curriculum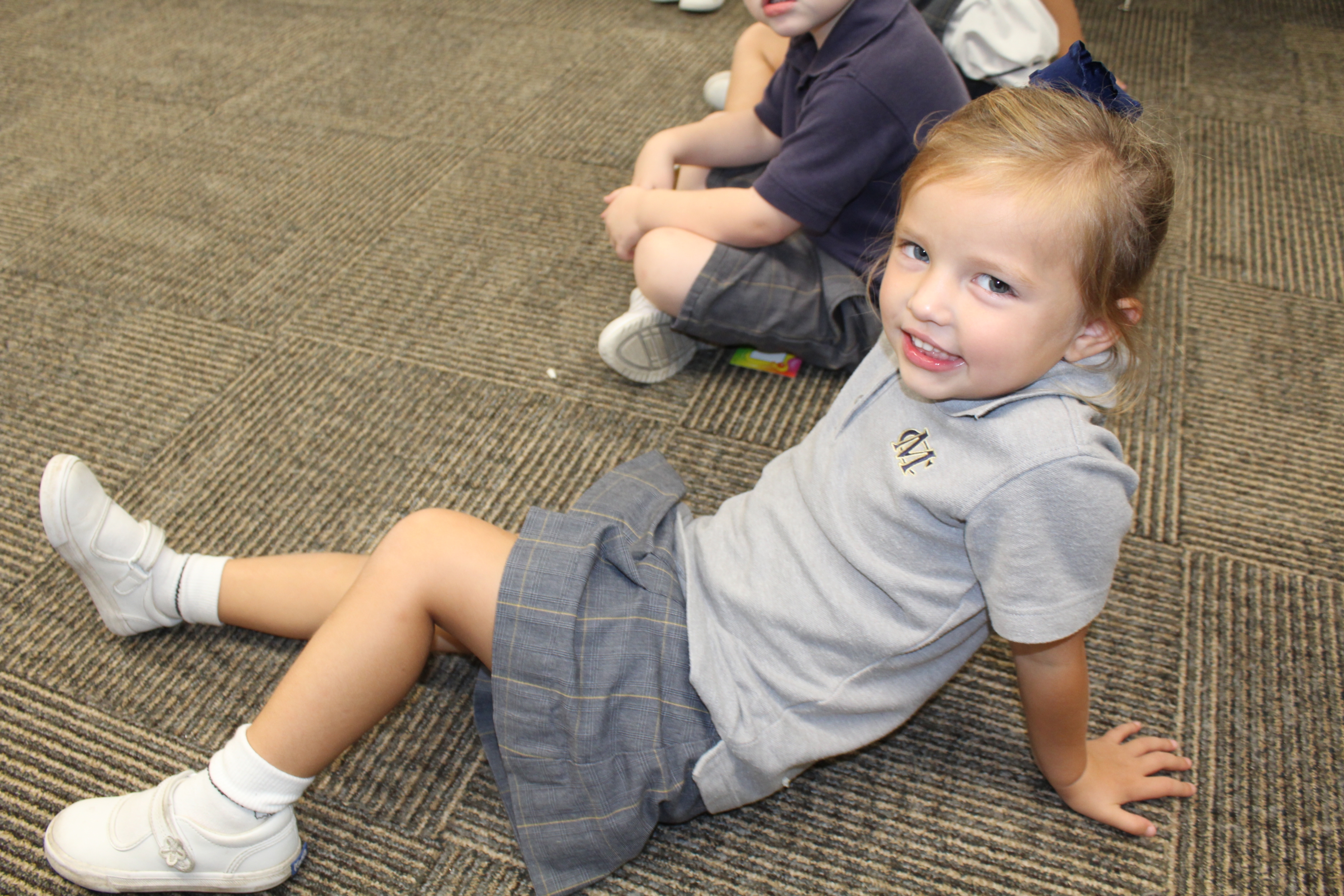 PK3:
Mobile Christian School's PreK3 Program provides a loving Christian atmosphere where children may grow in their knowledge of God, themselves and the world. The preschool curriculum is designed to provide children with a variety of enrichment and readiness experiences. Our ultimate goal is to prepare children for a successful PK4 experience.
Daily Bible Stories
Teach children about God and His love for them
School Readiness
Listening Skills
Visual & Auditory Perception
Social Skills-Communication and Sharing
Language Arts
Handwriting Without Tears - developmental stages in writing readiness, pencil grip
Letters and Sounds
Story Time
Math and Science
High Reach Learning - uses experimentation & exploration to build higher-level thinking, math, language, science, social and motor skills
Chapel
Music
Spanish
Physical Education
Library
Computer Lab
Field Trips
PK4:
The PreK4 Program at Mobile Christian is designed to provide an atmosphere that encourages, stimulates and challenges our students through a well-structured curriculum. Following a daily routine the child's needs are met socially, emotionally, physically, academically, and spiritually. The program is designed to give the student a good feeling about school in order to prepare him/her for an enjoyable experience in K5.
Daily Bible Stories
Teach children about God and His love for them
Language Arts
Letters and Sounds
Reading Readiness
Handwriting Without Tears
Visual Perception
Math Readiness
Numbers and Counting
Calendar
Environment
Weather
Seasons
Community Helpers
Chapel
Physical Education
Spanish
Music
Computer Lab
Library
Field Trips