Lower Elementary Curriculum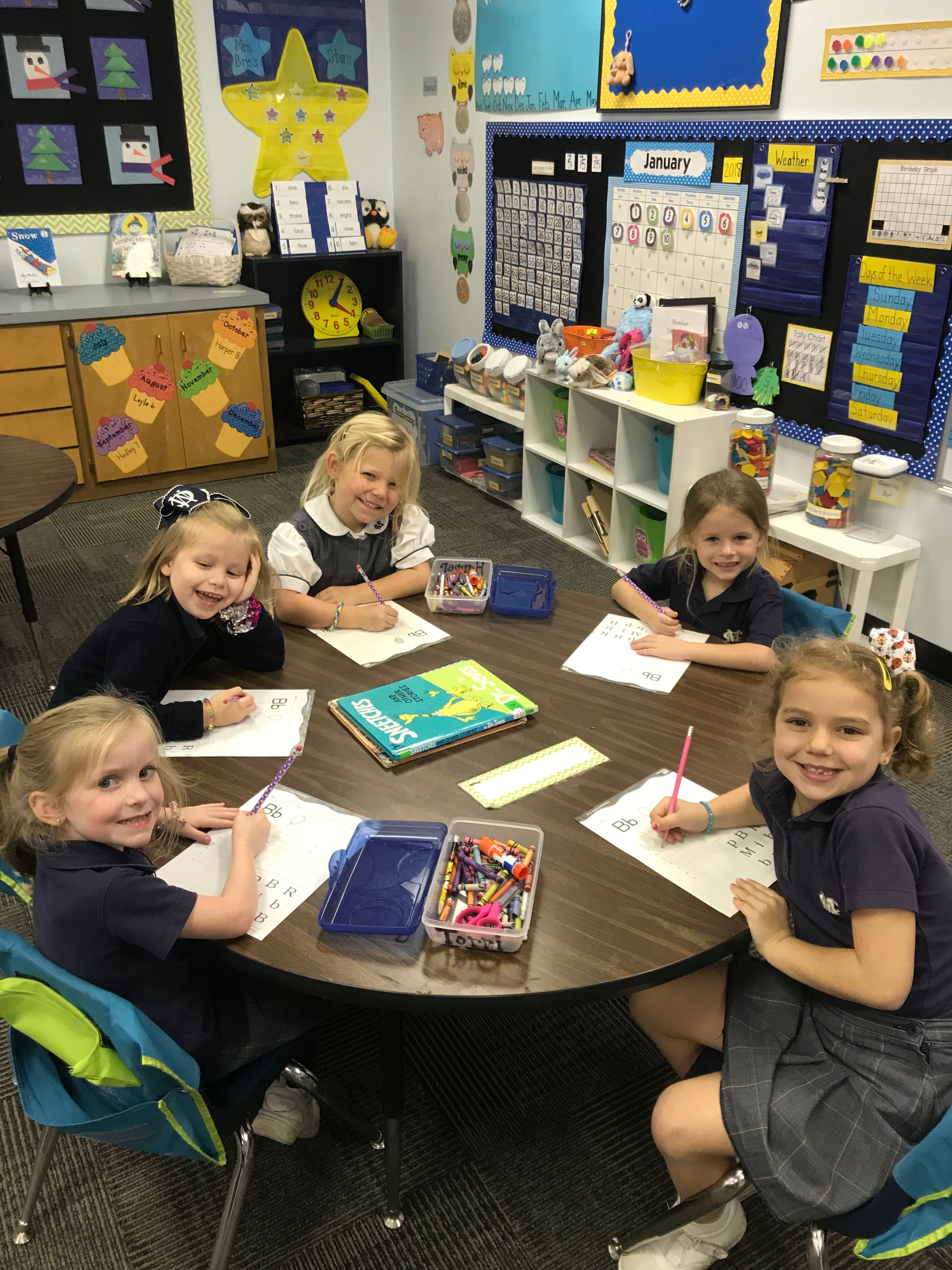 Kindergarten (K5)
Daily Bible Classes and Chapel
Biblical Choices - Kindergarten is divided into 4 quarters, each with its own theme: First - God Created the Perfect World, Second - Choices in the Family, Third - God Becomes the Perfect Person, and Fourth - Jesus is our Example
Language Arts
Reading
Saxon Phonics
Handwriting Without Tears
Mathematics
Number Recognition and Counting
Basic Mathematical Concepts
Simple Addition
Sequencing
Estimating
Environment and Community
Science
exploration and hands-on learning
Spanish
Music
Computer Lab
Weekly
Keyboarding Without Tears
Physical Education
The K5 physical education program emphasizes manipulative skills (throwing, kicking and striking with body parts). Students are taught to distinguish between straight, curved, and zigzag pathways. Students identify likes and dislikes associated with participation in physical activities. Students begin to associate physical activity with their health/well being and their individual responsibility of taking care of the body God gave them.
Library
Field Trips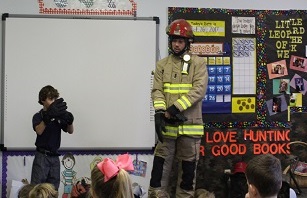 First Grade
Daily Bible and Chapel
Biblical Choices - a sequential study of the Bible focusing on the Old Testament in the Fall and the New Testament in the Spring
Language Arts
Reading Wonders
Saxon Phonics
Spelling and Vocabulary
Handwriting Without Tears
Mathematics
Science
McGraw Hill's A Closer Look
Social Studies
Physical Education
The first grade physical education program provides opportunities to develop sport skills and body management skills. The fundamental motor skills of balance, dodge, jump, kick, skip, slide, stop, walk, and turn are emphasized in the first grade physical education program. Individual and team sports provide opportunities for students to develop socially and physically. Students are taught cooperation, fair play, and competing in a way that glorifies God.
Computer Lab
Weekly
Keyboarding Without Tears
Music
Spanish
Library
Weekly
Accelerated Reader Program
Art
Field Trips